WOW senior players backstory
On the other hand, since the very early outgoing World of Warcraft developer news, domestic fans but also the creation of relevant forums and websites, is known for NGA (NGA webmaster Ediart I also  loyal players in the year 2003,  the title of his better known eSports practitioners to write Warcraft III updated version of commentary, analysis and the war battlefield known).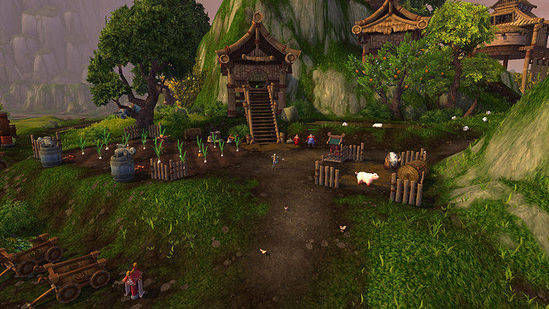 As the game gradually development, more and more people to join them, in 2004, the domestic honor to participate in the United States serving Beta testing NGA players who often discussed, among them the gaming industry and a high proportion of practitioners, many of whom work in the media, which further makes the game-related information in the most effective way to present to the domestic players as I know, the game was more well known mass media.
It must be noted that even at the time, read all the Warcraft series backstory not many people the old players do not, as some imagine, as to know everything, in fact, a lot of things they do not know, because at that time channel is quite limited, many foreign famous sites such as today Wowhead, MMO-Champion, had not yet built up on the other hand.
Blizzard did not provide a sound version of the story, did not publish the relevant novels, no website for details. then battle online is more information information.  although we think MMORPG would be a good direction, but apparently underestimated the potential in it A view is that Blizzard will create RTS / ARPG / MMORPG three types of product lines to keep pace of the game (the subsequent dissolution of Blizzard North makes ARPG lines stranded for nearly a decade), but who would have thought wow will be hot to such a degree, sustained for so long a time? Blizzard themselves are not fully estimated, so their preparation is also inadequate, such as the background story.