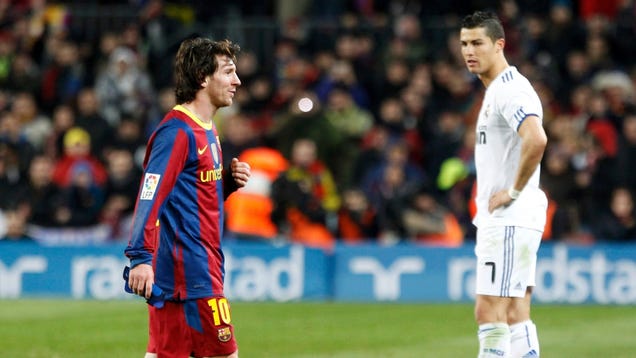 Cristiano Ronaldo and Lionel Messi have had two very different starts to 2015, but which one is currently leading? (Buy Fifa 15 Coins Service on UTfifa15coins.)
The Portuguese star has had a disappointing start to the New Year, unlike his Barcelona rival, who seems to be close to regaining his best form.
Find Out Which Player Can Match Messi's Goal Record
Ronaldo started the season scoring 23 goals in 17 games between August and November, but has failed to reproduce that same form since – scoring only an additional 13 in the last two months combined.
Messi on the other hand has been fantastic recently, but did have a slow start to the season. His spat with Luis Enrique cast doubts over his Camp Nou future, but that all seems to be behind him now.
So far, Messi has scored 23 goals in La Liga, 33 in all competitions, while Ronaldo has 28 goals in the league and 36 in all competitions.
Messi has made 22 league appearances this year, which is three more than Cristiano's tally of 19.
Since the start of 2015, the Argentine has scored 11 goals for his club, while the Portuguese has only managed to score four.
When we look at the assists column, Ronaldo has only one to his name since New Year, but Messi has seven – and that's just less than half of his overall tally.
However, the Argentine has played in nine of Barcelona's 10 matches, while his counterpart has only played 559 minutes in seven games for Real Madrid.
If we take these stats into account, we can clearly see that Lionel Messi is currently the better form player between the two, and it will be interesting to see how Ronaldo will respond to his latest dip.
Read: Ronaldo Falling In The Messi Trap
Who do you think has been the better of the two? Have your say in the comments section below.